EMPRESA
EVERYDAY SOFTWARE SL
LOCALIZACIÓN
Barcelona
TIPO DE CONTRATO
Indefinido
SALARIO
DESCRIPCIÓN DE LA OFERTA
We are always looking for bright talents to join our team!

It doesn´t matter if you have a background in Marketing, Engineering, Sales or Design; We are always looking for energetic young individuals who love tech, startups & HR as much as we do! At Factorial, we work on building tools to revolutionize the way companies create human teams. More than 20.000 companies trust us for their HR. Founded in 2016 to change the way small and medium businesses manage and compensate their employees, we provide an all-in-one software solution for companies to run HR and take good care of their employees: from time off, to employee benefits and especially running payroll.

We are discovering our market opportunities as we grow and our product is rapidly changing to adapt to these needs. If you identify with our vision as a company, define yourself as entrepreneurial spirit, are motivated by a set of challenges, thirsty to learn more and dedicated in your every endeavour - get in touch with us!

What we offer:
Flexibility - We trust you, we don't need to add rigid processes to your workflow.
Benefits - We are in the human resources space so we really believe in benefits and perks for our employees.
High growth environment - Joining a startup at this early stage with an experienced team behind is a unique opportunity for professional growth.
We are part of the itnig ecosystem, which means exchanging and interacting with other entrepreneurs and startups and creating synergies from joint conferences to office parties. itnig is a venture builder with other rapidly growing startups such as Camaloon and Quipu. It is a great place to learn from ridiculously talented professionals, where we have interesting discussions and debate different solutions to similar problems for all startups. Itnig organizes activities to bridge and exchange know-how between the different teams and make the most for everyone. Plus, we organize workshops, talks, conferences, and all kinds of afterwork activities.

Some of the perks:

Team Lunch on Fridays and after-work drinks in the office
Afterwork activities such as Poker, Board games or LAN Parties
Conferences, events and meetups on site
Breakfasts every Tuesday, Yoga classes in the morning, Salsa workshops, and more
Ping pong championships - we have our own ping pong table at the office!
Don´t miss the opportunity to contribute to our challenging project as one of the first pioneers!
CATEGORIA
Otros
DEPARTAMENTO
All teams
NIVEL
Empleado
NÚMERO DE VACANTES
1
EXPERIENCIA MÍNIMA
: No Requerida
EXPERIENCIA MÍNIMA
No Requerida
REQUISITOS DESEADOS
- Native level of Spanish/German/French/Italian/English/Portuguese
- Mid level of English
- Eager to learn, self-motivated, proactive and driven by achievement.
- Excellent communication skills.
- Flexibility to adapt to different situations and able to communicate on different levels.
JORNADA LABORAL
Completa
CANDIDATOS INSCRITOS
27
---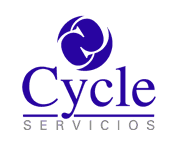 CYCLE SERVICIOS INTEGRALES CEE SL
JADINERO/A
CENTRO ESPECIAL DE EMPLEO
SEVILLA

CEPSA
Técnico de Trade Marketing
Somos una compañía energética global integrada presente en toda la cadena de valor del petróleo y del gas. Mubadala Investment Company y The Carlyle Group son nuestros accionistas y contamos con casi 90 años de experiencia.
Madrid

MASTER AUTOMOCION
Preparación estética de vehículos nuevos
En el grupo M Automoción somos más de 850 profesionales que trabajamos al servicio del cliente durante 365 días al año con un único objetivo, conseguir que como mínimo una ilusión o deseo al día se haga realidad. Esa es nuestra filosofía, esa es nuestra forma de trabajar.
Barcelona