EMPRESA
Webhelp Spain
LOCALIZACIÓN
BARCELONA
TIPO DE CONTRATO
Otros Contratos
SALARIO
18.000,00 €
DESCRIPCIÓN DE LA OFERTA
Are you passionate about technology and working for the leading tech brands in the world?

We are currently looking for a Product Support Advisor for a leading IT company in our Barcelona based offices.

Our company

Our clients belong to the top 500 business companies in the sectors IT, telecommunications, e-commerce, automotive, and financial services. We are a multicultural company collaborating with employees from over 100 different nationalities. We offer a great work environment, modern offices, a dynamic and young approach, with true career opportunities. Our offices are located in the heart of Barcelona in the @22 district very close to the beach, public transport, the Glories shopping mall & restaurants.

Your future project

The brand you will work for is the biggest leading tech company in the world present in all cities and airports across the globe. It designs, develops, and sells consumer electronics, computer software, and online services.It has more than 506 stores in 28 markets. The company includes one of the most powerful online shopping experiences.

Join our exciting and successful team to enter the tech world.

Your role

- Take incoming user requests (via telephone, email, voicemail, pager, or other automated alerts), log call details onto case management systems and provide response and resolution within. SLA to customer.
- Progress / close service requests to a satisfactory conclusion on call management system.
- Proactively update customers with status and resolution progress. - - - Monitor / progress all open queries in queue.
- Escalate potential service issues to appropriate level.
- Respond to any reasonable task posed by the assigned manager.

Hours and Benefits

- Full-time (39 hours/week) and obra y servicio contract.
- Monday to Sunday: from 8:00 to 20:00 (rotative).
- Salary: 17.801 Euros gross/year + up to 2.400 Euros gross/year in bonus.
- Internal Development Program.
- Opportunity to join an international team.

Why apply

- A large variety of discounts with our partners
- Free weekly and after work activities
- We promote intercompany mobility to work at any of our sites around the world. We have more than 140 locations in over 35 countries
- Real growth opportunities to progress
- New and modern office in the Poblenou area
- Receive a bonus starting from 300 euros for referring your friends

Career opportunities

If you are interested in growth, our high performers can move to our back office logistics team, our social media team, become a trainer/mentor, quality analyst, or move into management.
CATEGORIA
Atención a clientes
DEPARTAMENTO
Atención al cliente
NIVEL
Empleado
NÚMERO DE VACANTES
5
ESTUDIOS MÍNIMOS
No requerido
EXPERIENCIA MÍNIMA
Al menos 1 año
REQUISITOS DESEADOS
You have

- Native level of Spanish and fluent in English.
- Team Spirit.
- Excellent Customer Service and interpersonal skills.
- Effective at problem solving and finding solutions.
- Passion for IT.
- Results driven.
- Willing to go the extra mile to add value for the business and Customers.
- Pro-active.
- Positive and enthusiastic.
- Reliable, responsible and flexible.

You bring to the table

- You can handle high volume under pressure
- You are a fast learner
- You can adapt to unplanned situation in a methodical and organized way
- You take ownership
- You have great communication skills and are people oriented

If you identify with this, join us!

***The recruitment processes and people involved in them (both recruiters and Project Managers) will not discriminate any candidacy because of age, disability, ethnic, marital status, gender, nationality, ideology, politics, race, religion and sexual orientation.***
JORNADA LABORAL
Completa
CANDIDATOS INSCRITOS
41
---

Bluetab
Fórmate en Data, ¡inicia tus primeros pasos profesionales con Bluetab!
Equipo internacional de tecnólogos que, bajo nuestra especialización​, abarcamos desafíos complejos de tecnología inteligente en ecosistemas Cloud Computing, Big Data, Data Analytics y Gobierno del Dato. Valoramos el trabajo bien hecho y la pasión por la tecnología
Madrid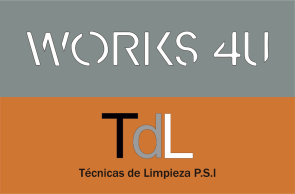 Tecnicas de Limpieza para el sector inmobiliario S.L.U
Personal de Limpieza Sant Cugat del Vallès
servicios de limpieza oficinas y locales/mantenimiento edificios/finales de obra/limpieza de cristales/centro especial de empleo
Sant Cugat del Vallès

TravelPerk SL
Sales Development Representative - Representante de desarrollo de ventas
TravelPerk es una plataforma de gestión y reserva de viajes corporativos. Ofrece el inventario de viajes más grande del mundo junto con potentes funciones de administración y asistencia para viajes las 24 horas del dia y los 7 días de semana.
Barcelona