EMPRESA
Adidas
LOCALIZACIÓN
Zaragoza
TIPO DE CONTRATO
Indefinido
SALARIO
DESCRIPCIÓN DE LA OFERTA
Become a crucial part of the Agile Software Engineering team by jumping in and working together as a team to create the future through the development of game-changing software.

Our tech hub in Zaragoza is providing the technical solutions to the fast growth adidas digital business, we create the vision, design, build and operate everything related to digital B2C business or internal solutions for adidas. This includes from online stores for all markets, both web and app, and everything related to digital marketing, to solutions for internal use and product creation lifecycle from debriefing of Marketing over design and factory users to delivery.

Our IT team is in continuous looking for creativity, perfection but also satisfaction. We have the tremendous responsibility of creating the new, building premium experiences for internal and external users, where the consumer is at the core of everything we do.

Are you ready to live a once in a lifetime experience?

Key Responsibilities:

• Work in collaboration with product team to produce acceptance criteria and test cases for multiple scenarios, challenging assumptions, thinking about how different users might interact with a proposed solution, and identify edge cases.
• Work with developers to ensure sufficient test coverage for various features via automation at different levels, including designing and implementing QA automation strategies for API and UI testing, ensuring that automated test activities are conducted in preference to manual testing where feasible and more efficient.
• Build and execute manual, automation or non-functional test cases and ensure that test status, risks and issues are reported in a timely manner using the agreed reporting standards.
• You will be part of a highly engaged, multinational super-team in charge of building game-changing software products.
• Armed with the latest technology and boundless creativity, you will be bringing ideas to life.
• You will be a sponge, continuously learning the latest tech from experienced colleagues, conferences, and trainings – always growing and improving.

CATEGORIA
Informática y telecomunicaciones
DEPARTAMENTO
Global IT
NIVEL
Empleado
NÚMERO DE VACANTES
2
EXPERIENCIA MÍNIMA
: No Requerida
EXPERIENCIA MÍNIMA
Al menos 1 año
REQUISITOS DESEADOS
1. College or university degree with focus on IT or equivalent combination of education and experience.
2. Min. 1 years of IT experience.
3. Ability to cope with change, make decisions and act comfortably when confronted with risk and uncertainty.
4. Strong interpersonal and communication skill. Fluent English skills (verbal and written).
5. Knowledge about automation frameworks. Deep understanding in system testing and quality assurance techniques
6. Proactivity and "team player" attitude.
7. Experienced user of agile/scrum methods.
8. Problem solving skills and hands-on attitude.


What if I don't check all the boxes?

It's ok if some of the technology or terminology mentioned here are new for you. We'll happily teach you.

JORNADA LABORAL
Completa
CANDIDATOS INSCRITOS
6
---

Fundación Universia
Prácticas para personas con discapacidad en P&G
La Fundación Universia es una entidad privada sin ánimo de lucro que favorece la inclusión educativa y laboral de las personas con discapacidad, con especial atención al ámbito universitario y al empleo de calidad.
Madrid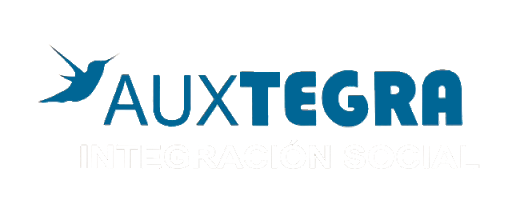 AUXTEGRA
AUXILIAR DE SERVICIOS - RTVE
Centro Especial de Empleo AUXTEGRA S.L. Impulsamos la integración socio-laboral de las personas con discapacidad, comprometidos con los clientes, implicados con los trabajadores y vinculados con la sociedad.
POZUELO DE ALARCÓN

INSYTE INSTALACIONES S.A
TECNICO MANTENIMIENTO ALARMAS
EMPRESA DEDICADA AL SECTOR DE LAS TELECOMUNICACIONES
VILADECANS