EMPRESA
HP Printing and Computing Solutions, S.L.U
LOCALIZACIÓN
Sant Cugat del Valles
TIPO DE CONTRATO
Indefinido
SALARIO
DESCRIPCIÓN DE LA OFERTA
This is a fantastic full-time opportunity for a collaborative, hands on Electrical Engineer to join us. We're open minded with regards to experience level and the role would especially suit a developer looking to take the next step up in their career development.

HP is a $58+ billion fortune 100 company with 50,000+ employees worldwide across 170 countries. Reinventing since 1939. We are one of the leading Print and Personal Systems technology companies in the world and our vision is to create technology that makes life better for everyone, everywhere - every person, every organization, and every community around the globe. To invent, and to reinvent.

Electrical team designs portions of engineering solutions for electrical and electronic parts, subsystems, integrated circuitry, and algorithms based on established engineering principles and in accordance with provided specifications and requirements. Implements established test plans for existing designs, including validation of tolerances, form/fit/function, shock and vibration, electromagnetic interference, safety, reliability, thermal generation, and system power measurements.
You will be part of a multi-disciplinary development team located both in Barcelona and other international locations, working towards common and technically challenging objectives.

Education and Experience Required:
• Bachelor's or Master's degree in Industrial Engineering, Manufacturing Engineering, Electrical Engineering, or equivalent.
• Excellent written and verbal communication skills in English.


What we offer:
• Opportunity to work in an international organization with colleagues coming from all over the world.
• Diverse, continued internal growth and career opportunities. Including HP's own learning platform and LinkedIn Learning.
• An attractive benefit package:
• Health & Life insurance
• Lunch at reduced prices at our canteen/ ticket restaurant vouchers
• HP product discount
• Work life balance /flexible working hours.
• Women, Pride, Young employees, Sustainability and DisAbility! Just a few of our fantastic global business networks you can get involved with locally.
• We also dedicate time and resources to contribute with our community through Corporate Volunteering activities, including our onsite HP Charity day.
• Do you like to give back to the community? Then join one of our many volunteering teams or be a part of the incredible HP charity day held on site annually.
• Love sports? Then take advantage of our sports center (indoor and outdoor) with 25+ regular coordinated activities.
• We have an onsite Doctor and medical team for our employees, including services such as: nutrition, physiotherapy, and general health.
• Printing Happy hour – from photographs to large posters. And Hands-on workshops to print with the latest technology – from wall covers to 3D printed models.
• Dedicated lactation room.
• Our Women Network organizes activities such as Networking, the promotion of STEM vocations, talks on, improving business acumen, work life balance and skills of the future etc.
CATEGORIA
Ingenieros y técnicos
DEPARTAMENTO
Ingeniero Electrico
NIVEL
Empleado
NÚMERO DE VACANTES
5
ESTUDIOS MÍNIMOS
Diplomatura
EXPERIENCIA MÍNIMA
No Requerida
JORNADA LABORAL
Completa
CANDIDATOS INSCRITOS
1
---

BBVA IT España
Desarrollador Big Data - Data Developer / Data Science - Científico de Datos
Somos el partner tecnológico de referencia de BBVA en España. Nacimos con la ilusión de ser diferenciales en calidad de servicio y eficiencia, y buscamos que la tecnología esté al servicio de las personas.
Madrid

TravelPerk SL
Sales Development Representative - Representante de desarrollo de ventas
TravelPerk es una plataforma de gestión y reserva de viajes corporativos. Ofrece el inventario de viajes más grande del mundo junto con potentes funciones de administración y asistencia para viajes las 24 horas del dia y los 7 días de semana.
Barcelona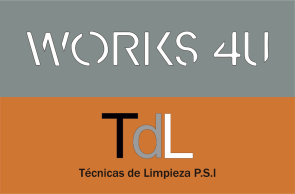 Tecnicas de Limpieza para el sector inmobiliario S.L.U
Personal de Limpieza Sant Cugat del Vallès
servicios de limpieza oficinas y locales/mantenimiento edificios/finales de obra/limpieza de cristales/centro especial de empleo
Sant Cugat del Vallès